Seriously (TCHO Milk Chocolate)
Where has TCHO chocolate been all my life?  (Or, rather, since I've been around much longer than TCHO, let me rephrase: Where have I been all of TCHO's life?)
Seriously, one bite of TCHO's lush, creamy SeriousMilk Milk Chocolate "Cacao" was enough to make me realize that TCHO has done their homework on how to pair the few standard ingredients that make up milk chocolate, in order to come up with such an extraordinary bar.  I have been eating milk chocolate wrong all my life; THIS is how it's done.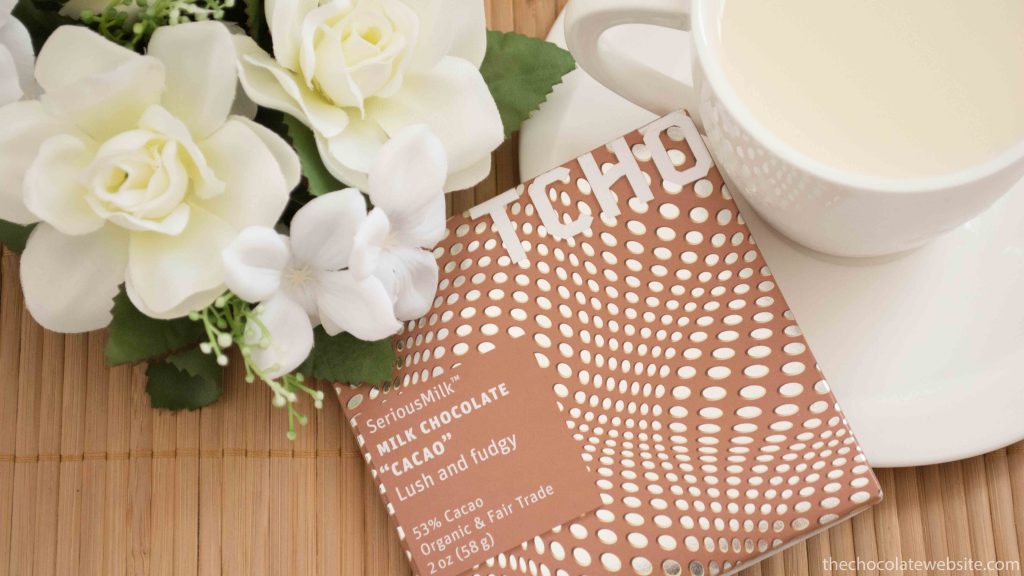 Curiosity aroused, I discovered:
TCHO is pronounced "choh!" (the "t" is silent).  (TCHO is a phonetic spelling for the first syllable of chocolate.)  (Should have guessed.  I mistakenly informed a few people that it was "Tee-cho".)
TCHO was co-founded in 2005 by Timothy Childs, a NASA space shuttle contractor, and Karl Bittong, a 40-year chocolate industry veteran.
TCHO's chocolate won multiple 2015 International Chocolate Awards and their packaging has won numerous design awards.
I'll admit to being very impressed by the packaging.  The guilloche design is quite eye-catching and throws off sparkles when close to the light.  (It's not wrong to never grow out of being attracted to sparkly things like an eight-year-old, is it?!)  The wrapper unfolds to reveal both the foil-wrapped chocolate and more info about the chocolate/TCHO.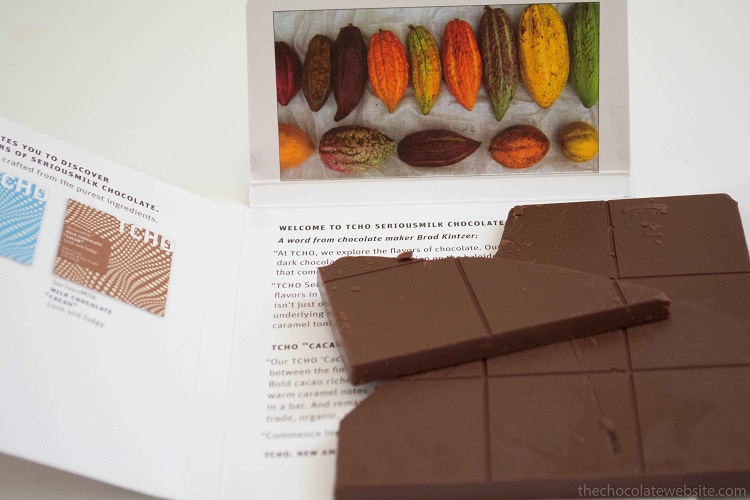 Back to the incredible taste…  it's really like a delicately thin piece of perfect fudge.  Sweet, but not sickly so.  Creamy.  Not waxy.  Rich.  Luxurious.  Incredibly delicious.
In addition to milk chocolate, TCHO also makes dark chocolate and a fun selection of flavors.
Seriously, I could eat TCHO chocolate every day of the week.
Because it's seriously that good.