Lily's Crispy Rice Stevia Chocolate
I love lilies (the flowers).  I'm also pretty fond of Lily, the family dog.  Now I've just added another type of Lily to the collection of Lilys I like: Lily's Crispy Rice Stevia Chocolate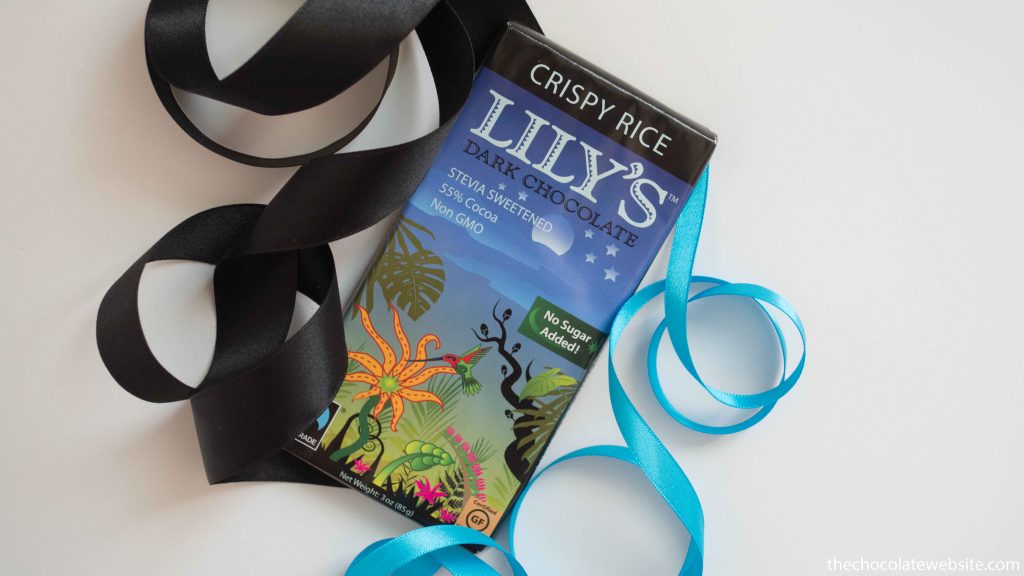 Stevia and I are old acquaintances .  If my memory serves me correctly, we first met in the 90's.  While we don't hang out every day, we get along fine when we do have a chance to spend time together.
On the other hand, Lily's Chocolate and I just met for the first time.
My sweet tooth wasn't sure about a chocolate flavored with rice and stevia, but even it was won over by the satisfying crunch of the rice and just a hint of sweetness that the stevia provides.  While it is true that Lily's Crispy Rice Stevia Chocolate isn't as sweet as many other 55% chocolates and could be even considered a bit bland if paired with something else that is sweet, it is an excellent stand-alone choice for anyone looking for sugar-free chocolate options or anyone wanting to try something a little out of the ordinary.
I missed my opportunity to have a little extra fun with this chocolate by trying to sneak it past the resident stevia detector.  I should have given him a piece without telling him what was in it, to see if the stevia got past his tastebuds undetected.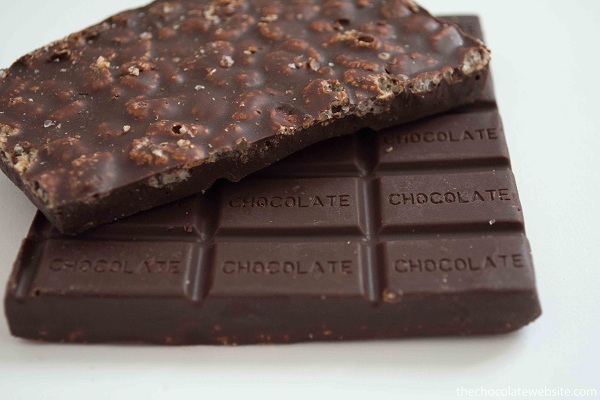 I had to laugh when I opened up the wrapper and found this.  Just in case anyone wasn't convinced they were getting chocolate, even if the outer wrapper said so, the actual chocolate itself should leave no doubt.
Lily's also offers baking chips, which I've heard are a great way to add chocolate to sugar-free desserts.
And of course there are other chocolate bar flavors; the 70% dark chocolate in blood orange sounds good right about now.  Even if it is breakfast time.  (Apparently a lot of people eat dark chocolate for breakfast!)
Until next time…