A Taste of Taza Chocolate
One of the many things I love about chocolate (besides how it tastes!) is the diversity of shapes.  Squares and rectangles will never go out of style, but it's great fun to expand and see what else is available.
One shape just about everyone is familiar with:  Kisses from Hershey. Italy has their own version.  Holland makes tulips.
And now, yet another shape…Taza!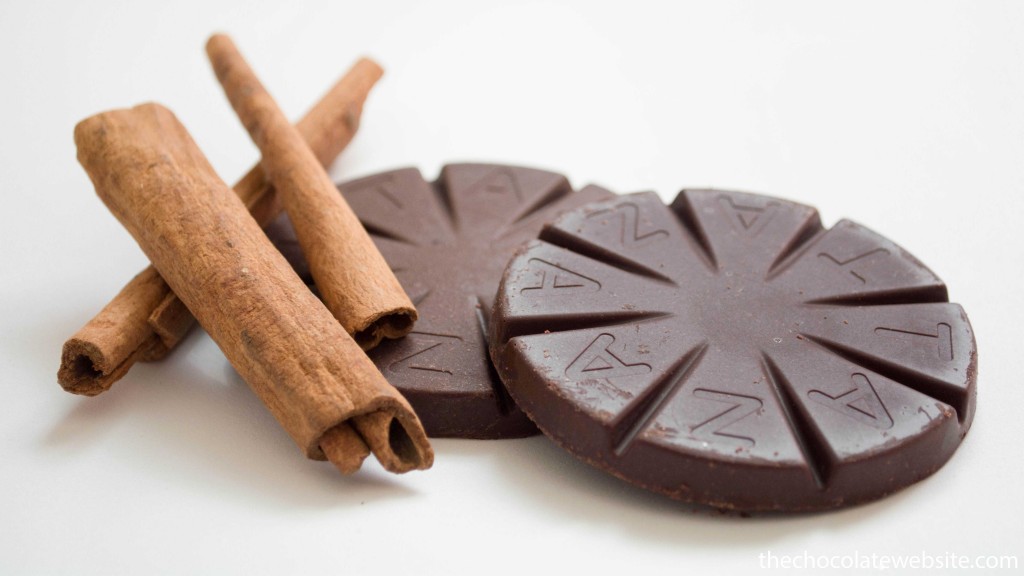 Known for its distinctive disc-shape (although other shapes are available), Taza is a stone ground chocolate.  When the opportunity for a taste of Taza chocolate came my way, I chose cinnamon (pictured).
According to Taza: "Cacao is so complex in flavor that we want to let it shout loud and proud. That is why we do less to bring you more. We stone grind organic cacao beans into perfectly unrefined, minimally processed chocolate with bold flavor and texture."
No kidding.  Stone-ground chocolate may be grittier and less smooth than its more refined and more conched counterparts, but the flavor is BOLD.  Cinnamon paired with chocolate is a great choice.
What else did I enjoy other than the taste?  The shapes!  Each disc (there are two in each package) breaks off into little triangles, which were perfect for sharing.  Yes, I share my chocolate… most of the time.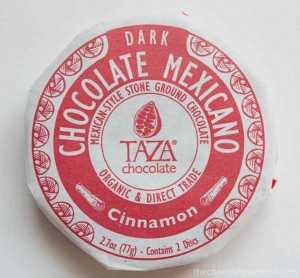 Taza comes in many different flavors.  Although I'm a little dubious about chilis in chocolate, a disc sampler would probably be the best way to go if you're interested in trying quite a few flavors.
Disfrutalo! (Enjoy!)