The Tea Room Black Masala Chai Chocolate
70%. 60%. 51%.
No, I'm not watching the battery on my phone being drained at an alarming rate of speed.
Instead, those are just a few of the many cocoa percentages of the dark chocolate bars that have found their way to my house recently.  (I'd name names, but the safety of future posts would be put at risk.  There are chocolates counting on me for their own special moment in the spotlight.)
Dark chocolate is delicious.  It is also touted as being healthy (in small amounts).  The varieties available are practically endless, due to both the varying flavor of the cacao beans being used and the creative use of inclusions.  (Chocolate with lavender, anyone?)  We've sampled several new dark chocolates, but, in the midst of it all, it was a welcome change to try something lighter: The Tea Room Black Masala Chai Chocolate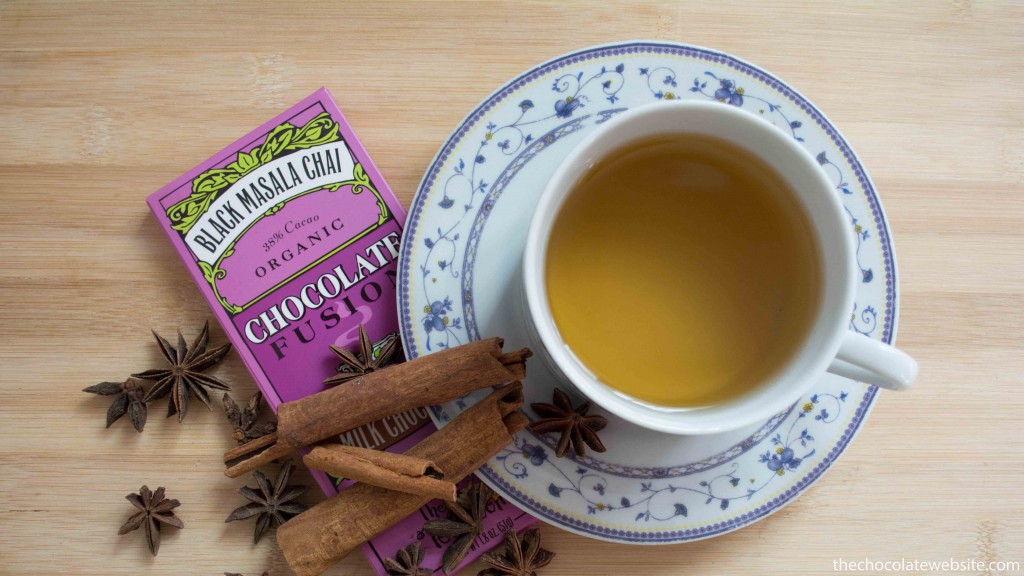 The Tea Room Black Masala Chai Chocolate is (as it says on the box) a: "Decadent Milk Chocolate Infused with a Warm Blend of Black Tea, Cardamom, Cinnamon, Pepper & Other Spices"
What I thought:
It's very creamy!
The chai flavor is impressive.
The "bite" of the pepper adds to (rather than detracts from) the flavor.
Black Masala Chai is 38% Cacao, Organic, Gluten Free, and Fair Trade.
Ingredients: Unsweetened chocolate, cane sugar, cacao fat, dry whole milk, black tea, cardamom, cinnamon, pepper, clove, & vanilla extract (all organic).
This was my first taste of The Tea Room chocolate.  Some of their other flavors sound equally decadent: Honeybush Caramel Milk Chocolate, Raspberry Rooibos Dark Chocolate, etc.