I've discovered quite a lot of fun things printed on chocolate packaging lately.   Some are quotes.   Some are silly.  Some are insightful.   Some have made me laugh out loud.  In short, my chocolate wrappers are making me chuckle.  I thought I'd share a few with you.
First off, when I was about to open my Hedgehog in the Fog (white chocolate with bergamot and black pepper) bar by Only Child Chocolate….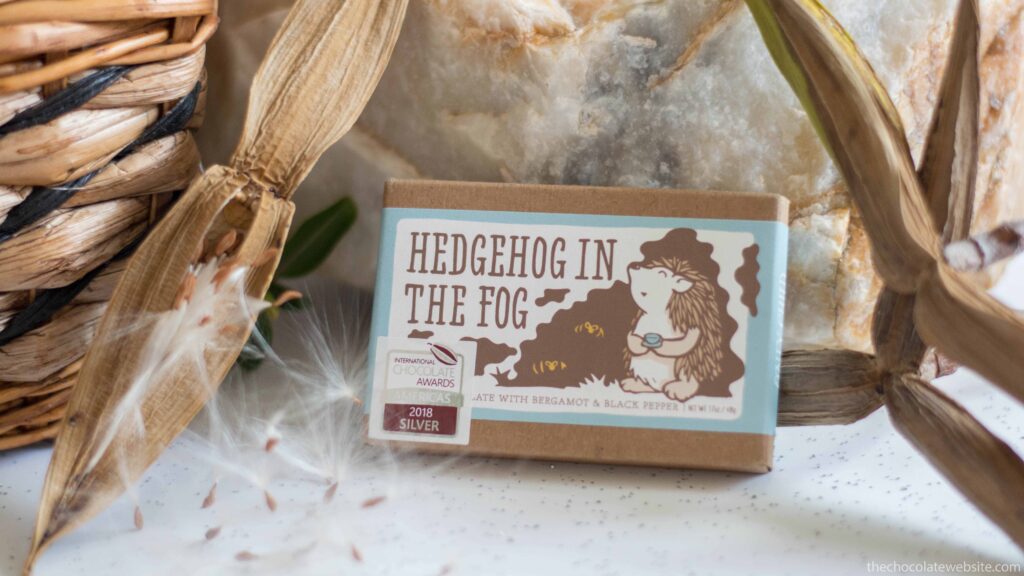 ….I found: "You don't have to share, we won't tell your mom."  Hilarious.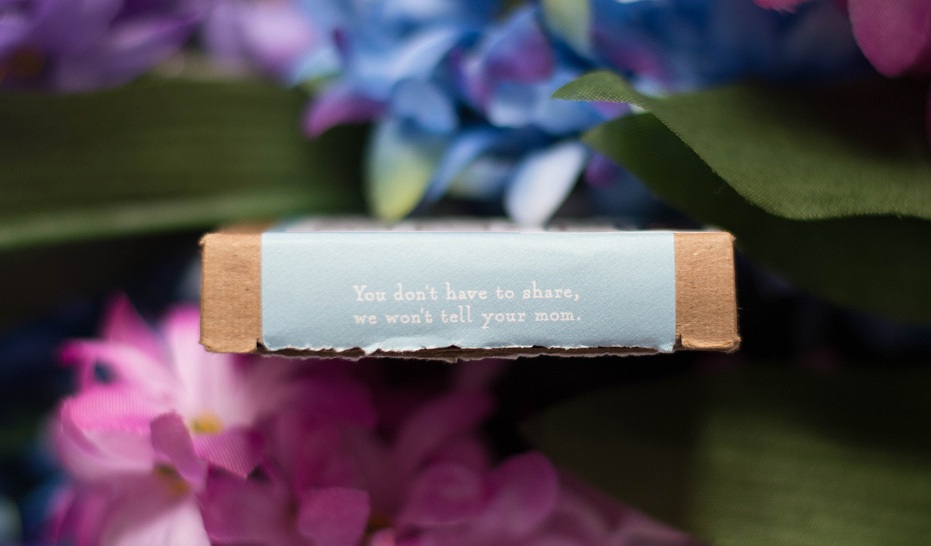 (For the record, I DID share with my mom.)  But: good to know.
Seen on my Potomac Nibs wrapper: "This chocolate is handcrafted to be savored. Take your time; enjoy."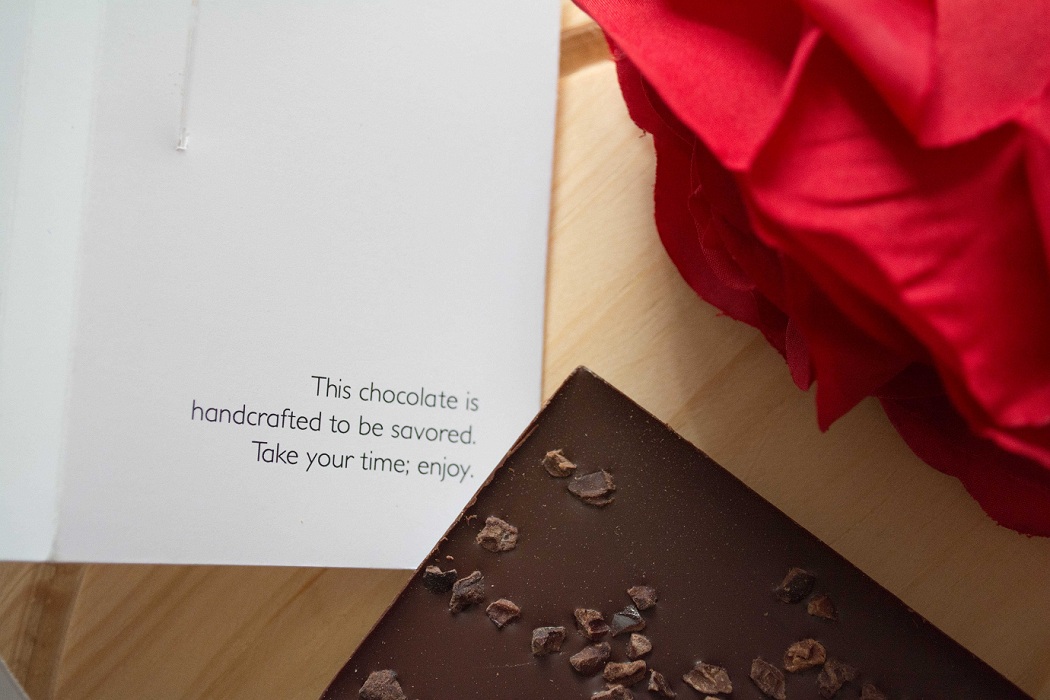 Took my time.  Enjoyed.
Letterpress Mint had this to say: "The bitterness of poor quality remains long after the sweetness of low price is forgotten."  -Benjamin Franklin

(Benjamin Franklin was apparently quite witty.   I did a search; what was supposed to be a quick search to pick my favorite Benjamin Franklin turned into 10 minutes of reading practically a hundred quotes…and the realization I can't pick just one.)
Next up, look what was hiding on the bottom of my Boho Mint Crunch bar:  "You can almost hear the crunch."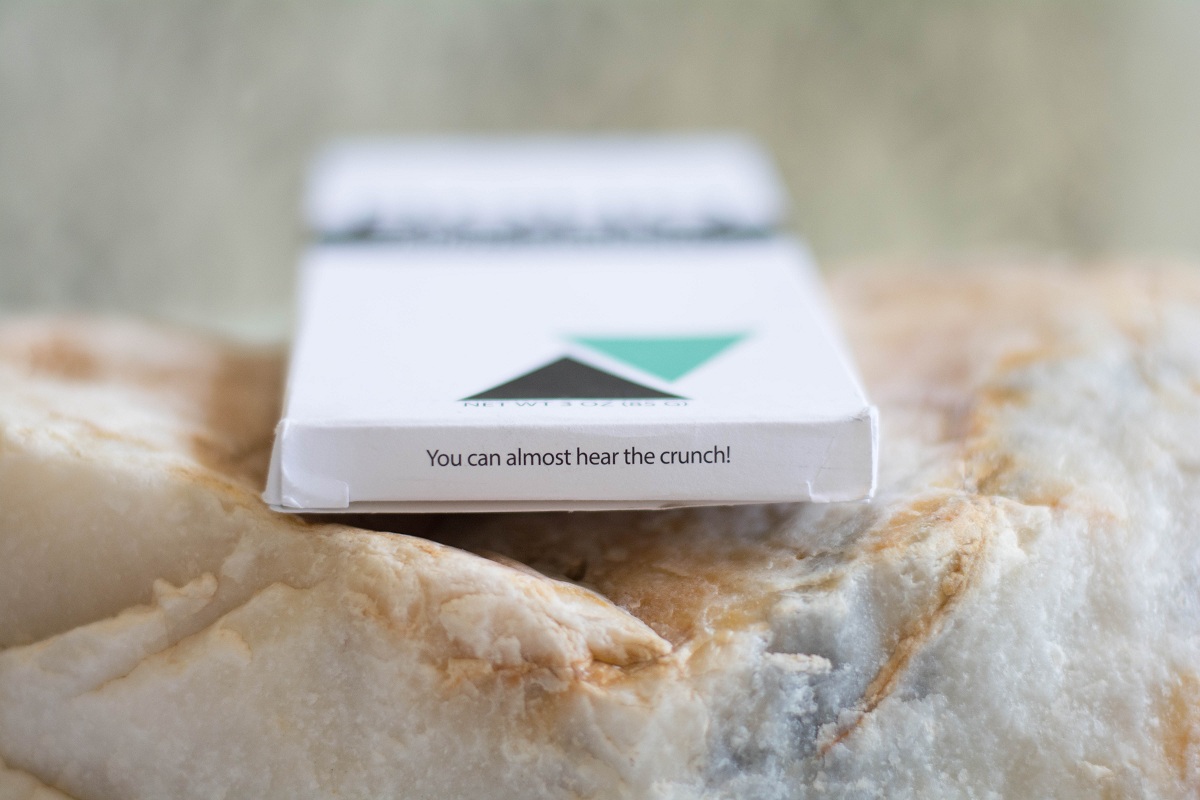 A bar so crunchy you can almost hear the crunch just by looking at it.  What a novelty!
It was impossible to miss the "Flip the world right side up" on my Madecasse Honey Crystal bar: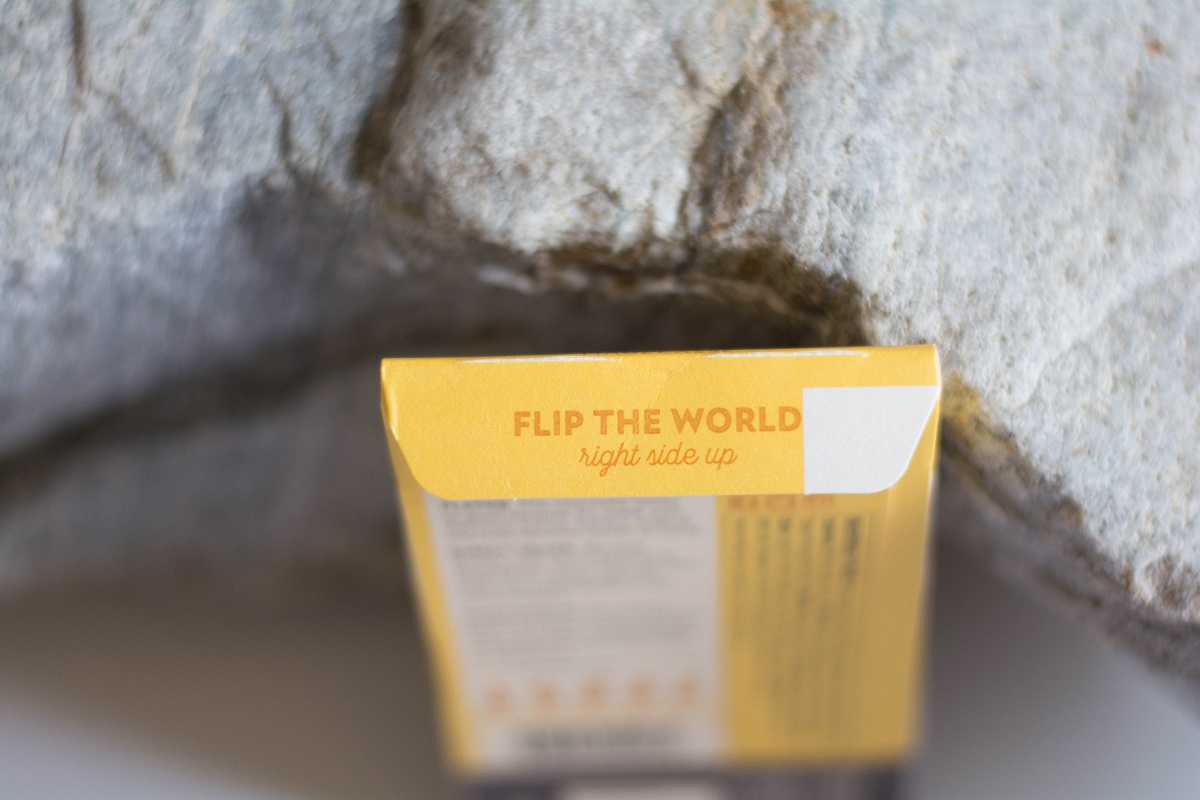 (A recipe or directions on how to do that were not included.)  (But presumably a good start would be eating this chocolate….?!)
Ranger 70% Peru says: "Eat good chocolate."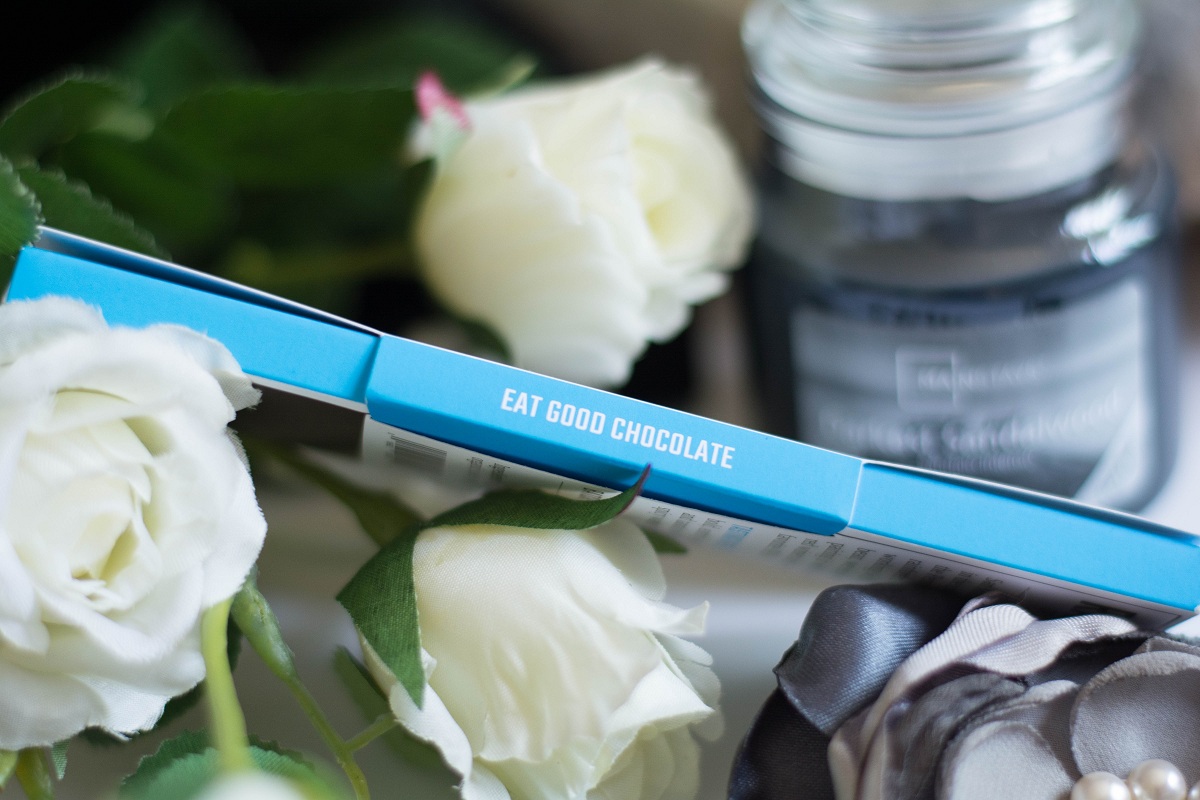 Obviously I do because, well…see all the chocolate bars above!
I'm still chuckling over the back of my Moonstruck Milk Mayan Bar months after opening it.  "It is widely held that the Mayans' love for chocolate was so strong they fought over cacao beans.  Perhaps that is why Moonstruck Milk Chocolate Mayan is so alluring.  Sneak a bite whenever possible.   Appear innocent at all costs.  Replenish your stash often."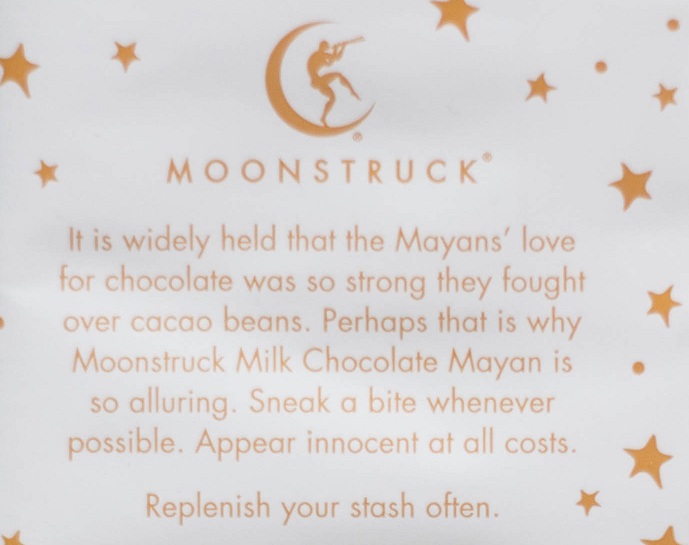 I'm still working on appearing innocent at all costs (apparently I don't have much of a poker face) but I whole-heartedly agree with replenishing your stash with Moonstruck Milk Mayan Bar often.  SO. GOOD.
That's all for now….