How's THAT for a title? It's not likely you read about peeling an appealing Pacari bar every day. It's not every day I get to do it. It may be a once-in-a-life-time-experience. Who knows.
The first step in the entire process was to actually obtain a Pacari bar, which is no small feat. They're not available locally; budgeting and shipping are involved.  That, and deciding exactly *which* Pacari bar. Finally, I decided on Andean Lemon Verbena.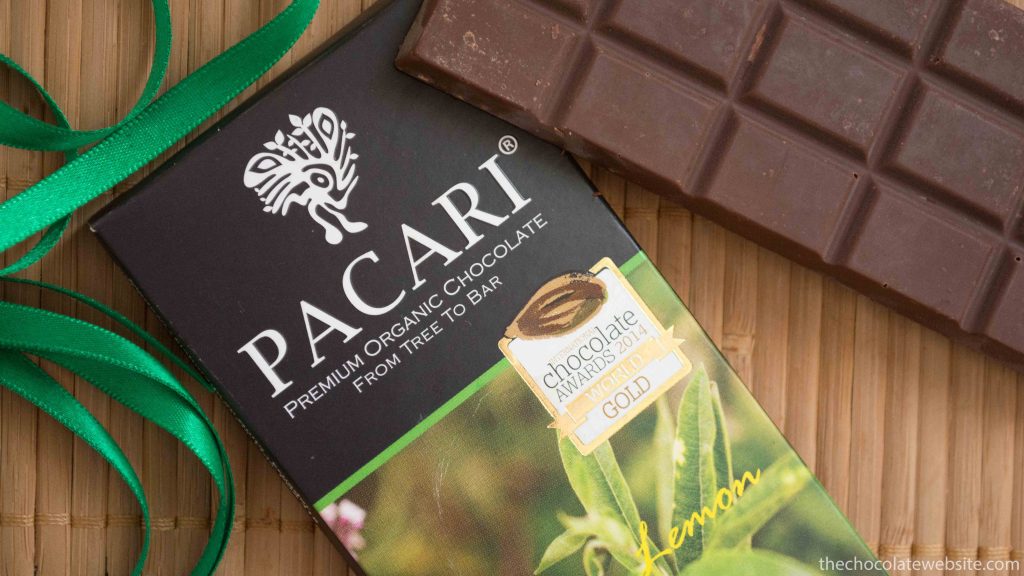 Upon arrival, I was a little alarmed to find a big round sticker smack dab on the front of the chocolate wrapper (stuck there by the third party seller, not by Amazon or Pacari), announcing some sort of discount. It was effectively ruining most photoshoot opportunities (aside from ones involving cover-ups or bizarre camera angles).  And it wasn't one of those stickers that would just peel off with a little coaxing.  AND it was blocking the pretty little stamp announcing this bar to be an International Chocolate Awards 2014 World Gold Winner.