All it takes to immediately transport you to the tropics (that is, if you aren't already there!) is one bite of Divine Mango and Coconut Chocolate.  It's loaded with tropical fruit.
This bar marked two firsts for me:  My first chocolate with mango, and my first taste of Divine.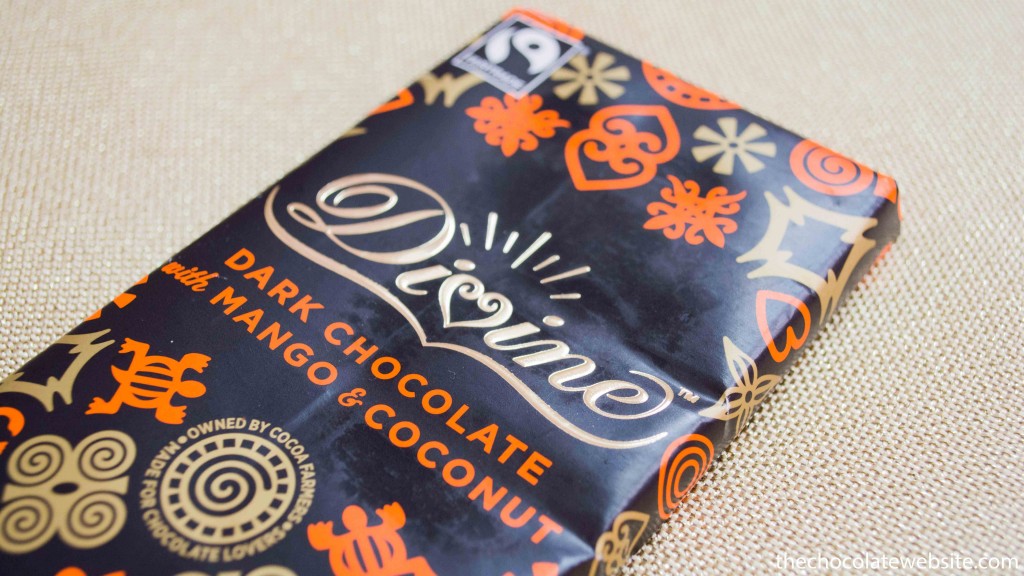 Why did I bypass more conventional flavor choices and choose mango?