This, my friends, is the reigning champion of white chocolate in the entire world. Bar none.  Pun intended.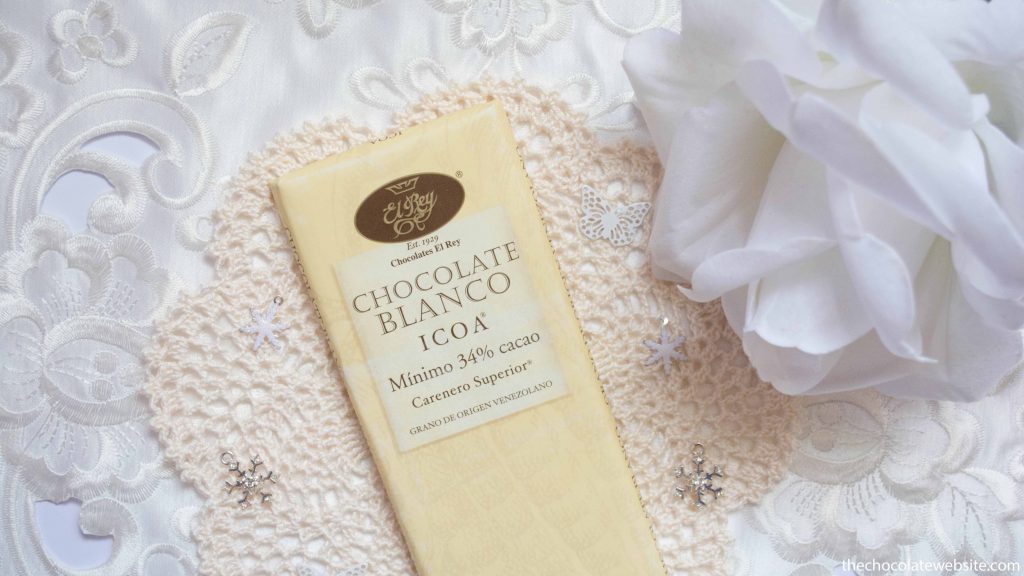 'Icoa' by El Rey.  (Here I go making chocolate sound like fine perfume again…)
Voted the best plain/origin white chocolate bar five times in a row by the International Chocolate Awards and very recently listed as one of the best white chocolates by Saveur, it ended up being a real treat to have this bar in my possession.
Obtaining it wasn't the piece of cake I thought it was going to be.  Chocolates El Rey is local.  Pop into any large bodegon and there El Rey is.  Which is technically true.  That is, if you're looking for 41% Caoba.  Or 58.5% Bucare.  Or 61% "Mijao, 70% Gran Saman, or 73.5% Apamate.  (I kid you not with the extra five tenths of a percent. I'm not making them up.)