Reigning Champion of White Chocolate
This, my friends, is the reigning champion of white chocolate in the entire world. Bar none.  Pun intended.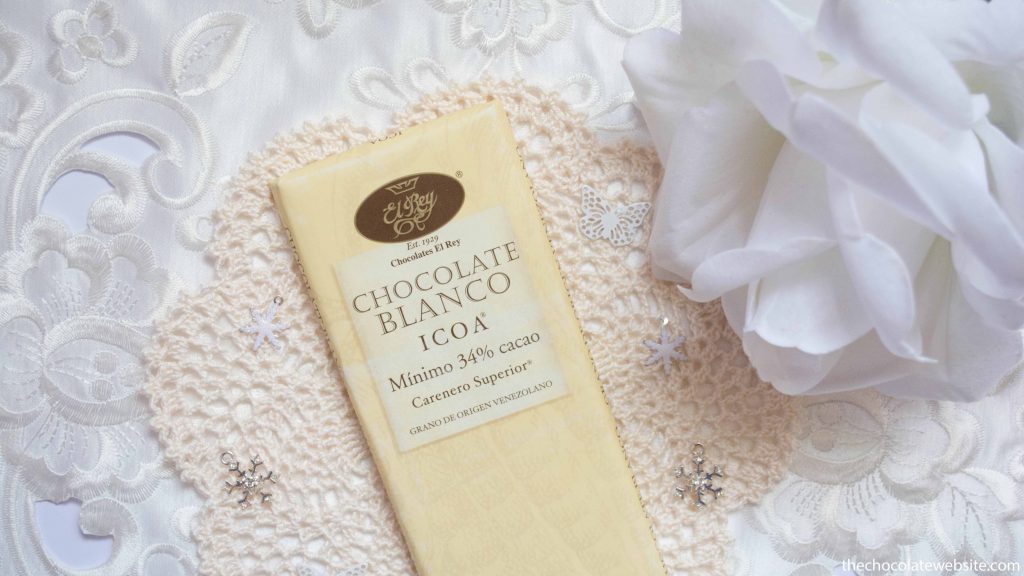 'Icoa' by El Rey.  (Here I go making chocolate sound like fine perfume again…)
Voted the best plain/origin white chocolate bar five times in a row by the International Chocolate Awards and very recently listed as one of the best white chocolates by Saveur, it ended up being a real treat to have this bar in my possession.
Obtaining it wasn't the piece of cake I thought it was going to be.  Chocolates El Rey is local.  Pop into any large bodegon and there El Rey is.  Which is technically true.  That is, if you're looking for 41% Caoba.  Or 58.5% Bucare.  Or 61% "Mijao, 70% Gran Saman, or 73.5% Apamate.  (I kid you not with the extra five tenths of a percent. I'm not making them up.)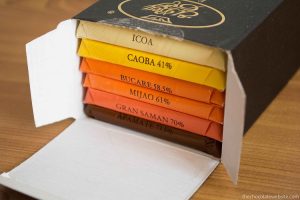 But I was looking for El Rey 34% "Icoa" white chocolate, and I came to the conclusion that it must be so popular it sells out within minutes of the shelves being stocked, and I must never be around when the shelves are stocked.  I looked high and low for a single bar of Icoa in any size.  Nada.  In order to get my hands on it, I was obliged to purchase the Icoa, Caoba, Bucare, Mijao, Gran Saman, AND Apamate (ie. a boxed set).  (I know.  Poor me.  All that chocolate.)
Finally within my grasp, I could almost taste it once again (as I have tasted it many times in the past, but never with the realization it was such an international treasure).  Then it started raining.  And raining and raining and raining.  Now, I don't have any problem whatsoever eating chocolate when it is raining.  (The weather has never gotten in the way of me eating chocolate.)  It was more an issue of natural lighting for pictures.  (If it hasn't gotten its picture taken yet, it's hands off.  I'm mostly the person who needs reminded!)
Finally the clouds parted and out came the sun…
…and finally one (or two or three) of these squares made it to my mouth, and it was easy to see why Icao is at the very top.  It's creamy (not waxy!), sweet (but not ridiculously so), and has a subtle hint of vanilla.   Mmmmmmmmmmmm.
A funny thing happened soon afterwards.  I went into a new-to-me pharmacy and naturally my eyes strayed to the chocolate section.  There it was, innocent as could be: 34% Icoa.  In the wild. A single bar, by itself, not in a box set. Naturally I bought it…after I recovered from the shock.
I don't know if El Rey chocolate is widely available anywhere other than Venezuela (though I do see some flavors such as Sur de Lago on Amazon), but I highly recommend Icoa if you are visiting and able to find it.  Just be prepared to try 41% through 73.5% too.   (It's worth it.)