Perugina 51% Cacao: 100% Delicious
When I think of Italy, I think of history.  And architecture.  And good food, and family.  Now, thanks to Perugina 51% Cacao, I'll also think of chocolate as well.
My first taste of Perugina chocolate was in the form of Baci, chocolates with a hazelnut filling, wrapped with a love note ("Say I Love You The Italian Way").  They were tasty, but didn't exactly make my top ten list (only because nothing involving nuts usually makes my top ten list).
(Technically my top 10 list doesn't exist.  And if it did, it would probably look different every few weeks!)
Much time has been to devoted to designing chocolate packaging to tempt consumers.  This consumer loved the richness of the reds, golds, and browns of the Perugina 51% Cacao packaging: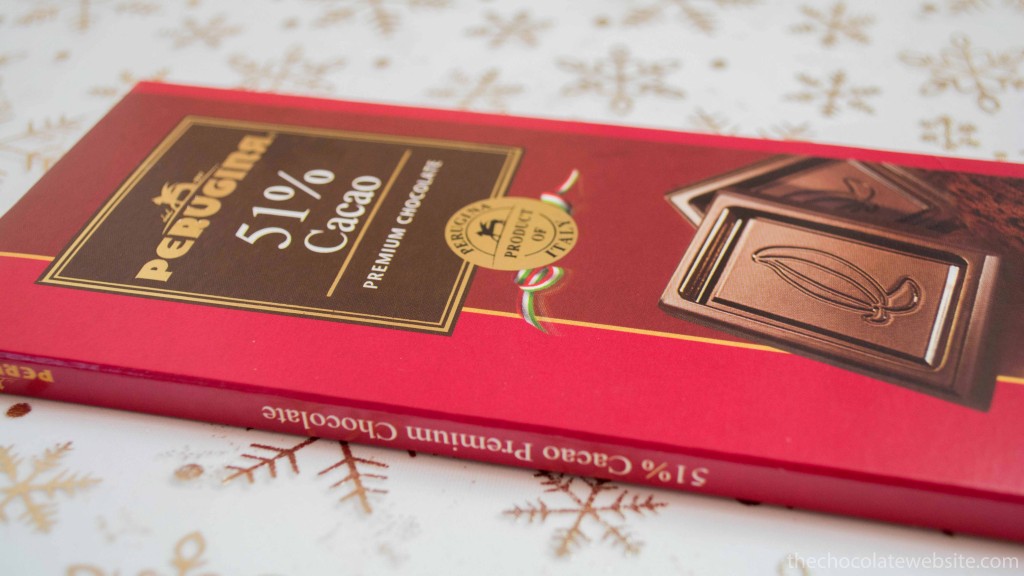 (It's been my experience that chocolate is a lot less prone to melting in transit if it is packaged in foil and thin cardboard, like this one.)
But was the chocolate itself as rich and premium as the packaging made it out to be?
The taste test results are still filtering in (I shared this time!), but pretty much everyone is in agreement that this bar is:
Creamy.  Oh-so-deliciously creamy.  Like chocolate pudding creamy.
More sophisticated in taste than average grocery store chocolate bars, with a distinct flavor that none of us could quite put our finger on (we've tasted our fair share of chocolate, but none of us are connoisseurs).
Quite pretty, too: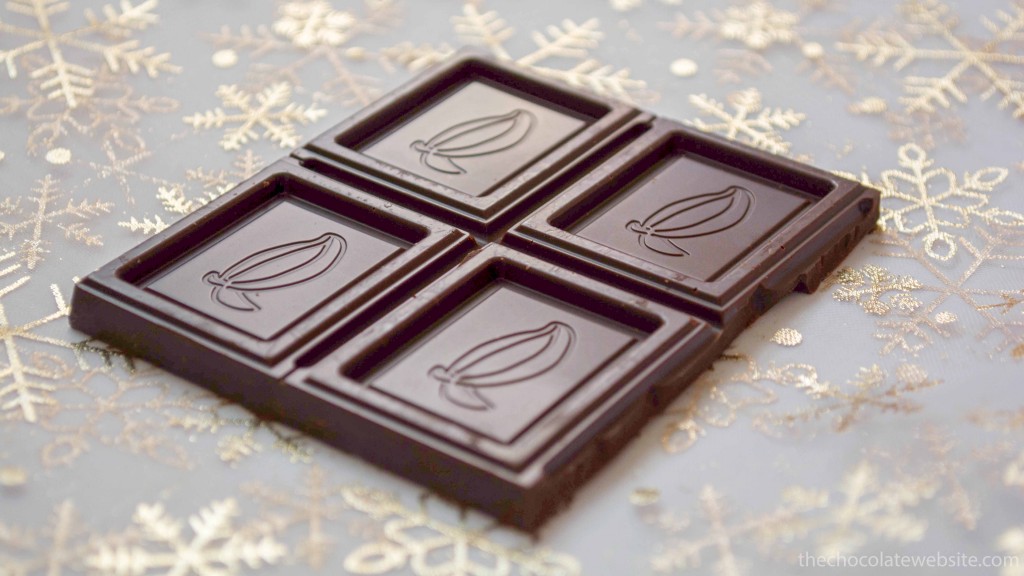 Some day, if the opportunity presents itself, I would like to take a few classes devoted to discerning chocolate "notes"; fruity vs. spicy vs. nutty, etc.  If so, perhaps I will be able to taste this chocolate again and give a more in-depth report on the exact taste.
One thing for sure, this chocolate is going on my "Really Enjoyed It" list!