NewTree Lime Granola Chocolate Review
If I were keeping a list of the chocolates that I've never tried (or never even heard of until the past few months), the list would be quite extensive.   The variety of chocolates available worldwide is literally mind boggling.
My goal is to, slowly but surely, make a dent in the list of chocolates I haven't tried…thereby lengthening the list of chocolates I have tried.
One of the latest brands that made it from one list to the other is NewTree Chocolate.  NewTree Lime Granola Chocolate is now on my list of favorites, my list to try again, and my list to spread the word about….'cause it's DELICIOUS.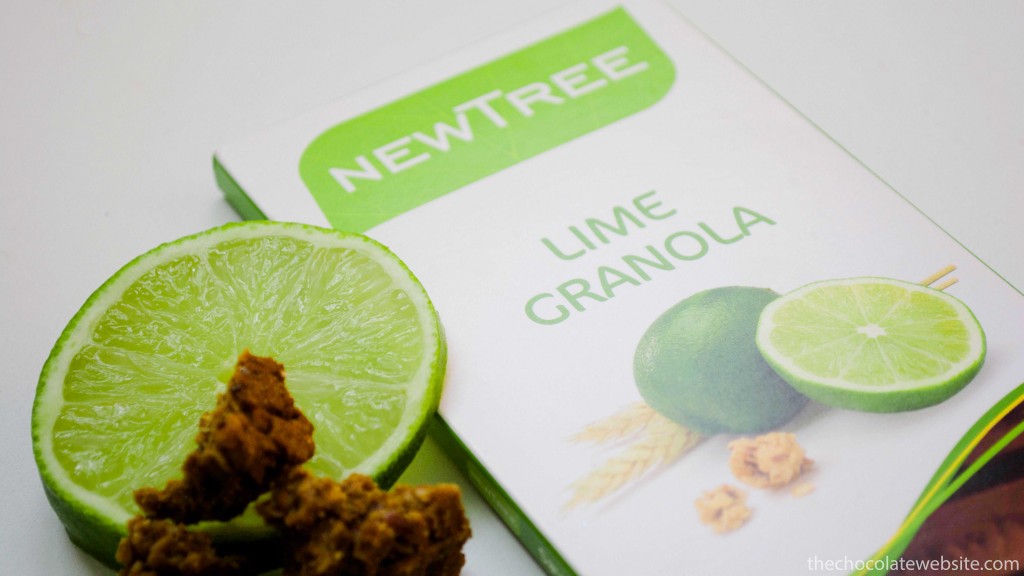 NewTree Lime Granola Chocolate is a Belgian milk chocolate with crunchy morsels of granola and lime.  This chocolate is:
Organic
Fair Trade
GMO Free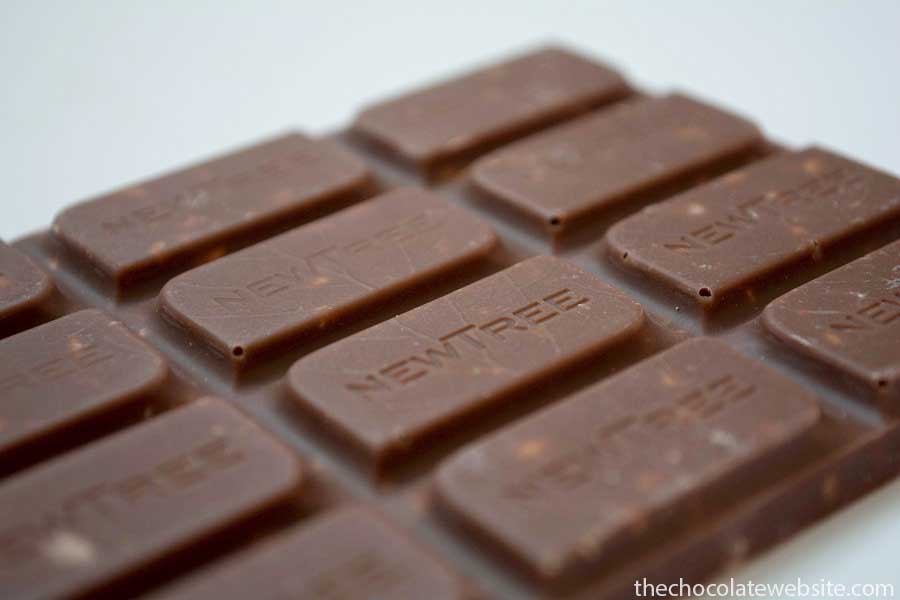 My comments:
This chocolate is incredibly flavorful.  The lime gives it a nice tang, and the bits of granola taste fresh and pleasantly oat-like.
It includes green tea extract, a source of antioxidants.
Lime Granola was a hit at my house.  Milk chocolate + unique flavor = a winning combination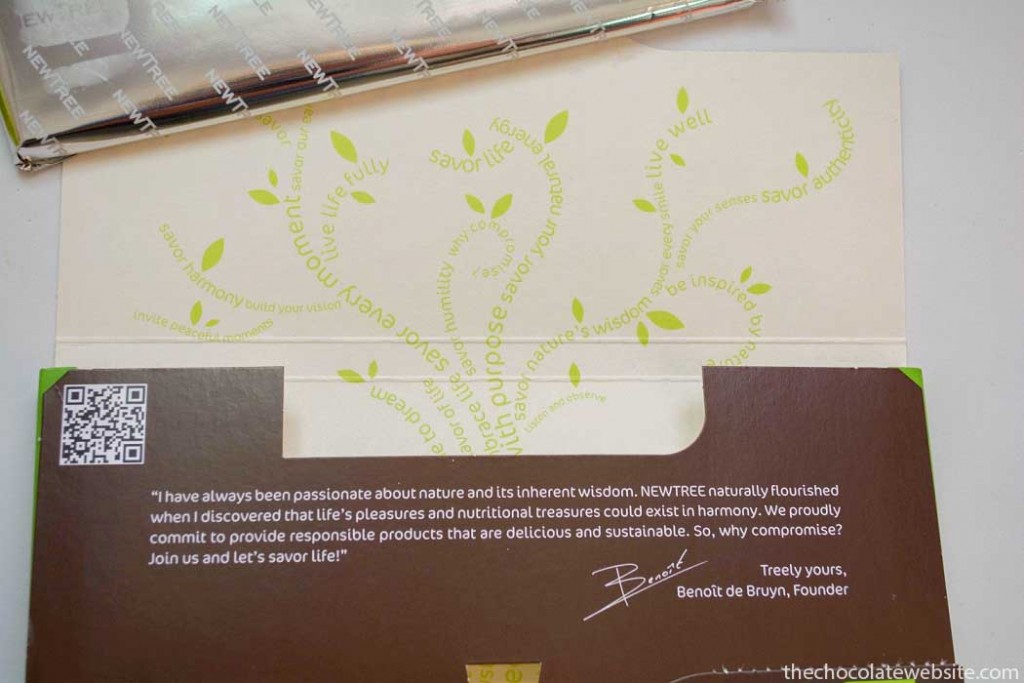 If you like chocolate with granola, chocolate with citrus, or chocolate with a crunch, you will most certainly like this NewTree bar!