Chocolate Chip Cookie Hair. Really!
I was reading an article regarding the chocolate chip cookie hair trend in Seventeen Magazine. (Disclaimer: I'm quite a bit older than seventeen.  Yet I love Reminisce Magazine and I'm more than quite a bit younger than seventy.)  (Why is it that, in the end, I'll likely receive more comments on how you don't have to be a certain age to love things, than I will about hair tinted in chocolate-and-cookie-shades?!)
But I digress….
Anyone from the U.S. or anyone whose sweet tooth is influenced by traditional cookies made in the U.S. (or anyone who watches U.S. media!) is likely very familiar with the chocolate chip cookie: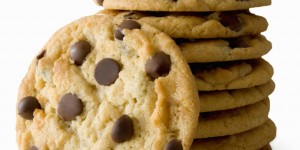 Photo Credit: Getty
But what do you think of hair dyed to match?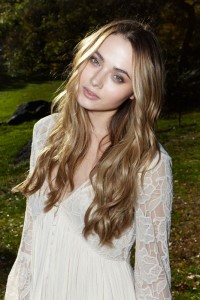 Photo Credit: Fernando Milani/Mane Addicts
My take: This is one of the better multi-hue combinations that works well with a variety of skin tones.   There's just enough contrast to make it fun but it's not crazy enough to make anyone do one of those, "What HAS she DONE to her HAIR?!" double-takes.
To be honest, I'd rather have the edible chocolate chip cookies.   (I seem to end up spending my money on actual chocolate instead of dyeing my hair at all, much less to match my favorite food!)