If you're reading this on Friday, October 28th: Today is NATIONAL* CHOCOLATE DAY!
If you're reading this after Friday, October 28th: Today is the day to belatedly celebrate NATIONAL CHOCOLATE DAY!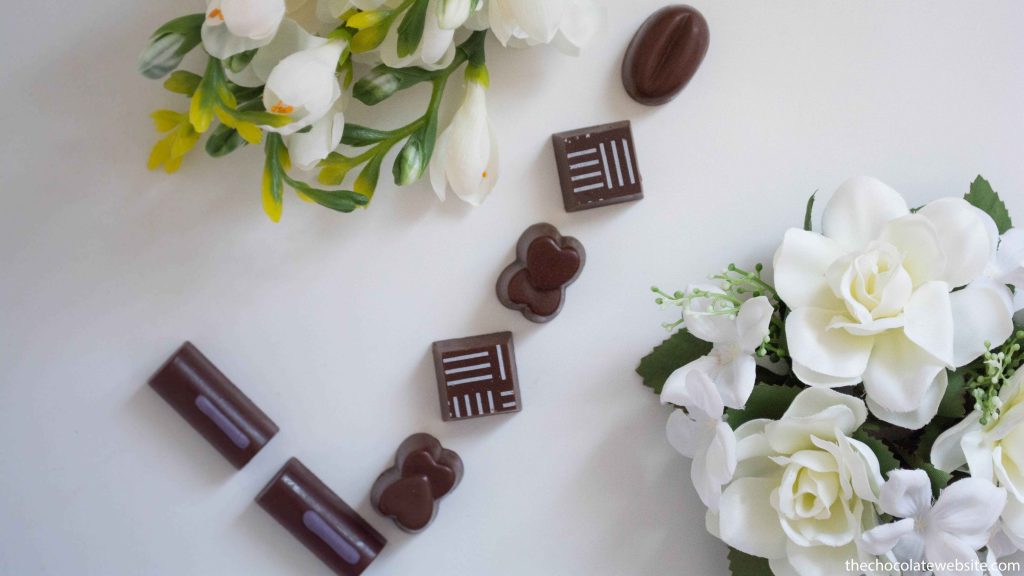 Unfortunately, I will not be celebrating with these lovely chocolates (or praline or bonbons or bombones or whatever you call them!) They were rapidly devoured within minutes of this picture being taken.
My celebration is tomorrow, which may involve:
Nibmor Mint (It depends on if I have time to take pictures.  The rule around here is you can't eat it 'til after I've got pictures of it.)  (Seriously.  When I gave somebody a new chocolate without photographing it first, there were several jaws I had to pick up off the floor.)
Endangered Species Dark Chocolate with Cranberries and Almonds (Same rule applies here.)
I'm starting to see an alarming trend.  All of my chocolates need photographed before I can eat them, and I may not have time.  Doesn't that sound like I need to go out and get something I've already tried / photographed / enjoyed (ie.  BUY MORE CHOCOLATE)?  (Yes. I know.  You could see that suggestion coming from a mile away.)
Perhaps at the very least I will go online and admire chocolates like Rozsavolgyi Csokolade (Milk Chocolate with Carmalized Lavender Flowers) & Artisan du Chocolat Ginger and Lemongrass Chocolate from a distance.
Or perhaps there will be cookies.  With chocolate.  Lots and lots of chocolate.  Chocolate chocolate chip cookies, to be exact.  Of course cookies don't exactly materialize out of thin air…
How are you celebrating?

(*In my book, national = whatever nation you happen to be in!)
Save
Save
Save
Save