The latest fruit that has captured my taste buds is cranberries (although nothing can beat a good slice of a sweet, perfectly ripe pineapple).  If shipping weren't so expensive I'd be temped by the cranberries in the 64oz size.
So naturally I was eager to try the Pacari Cranberry bar…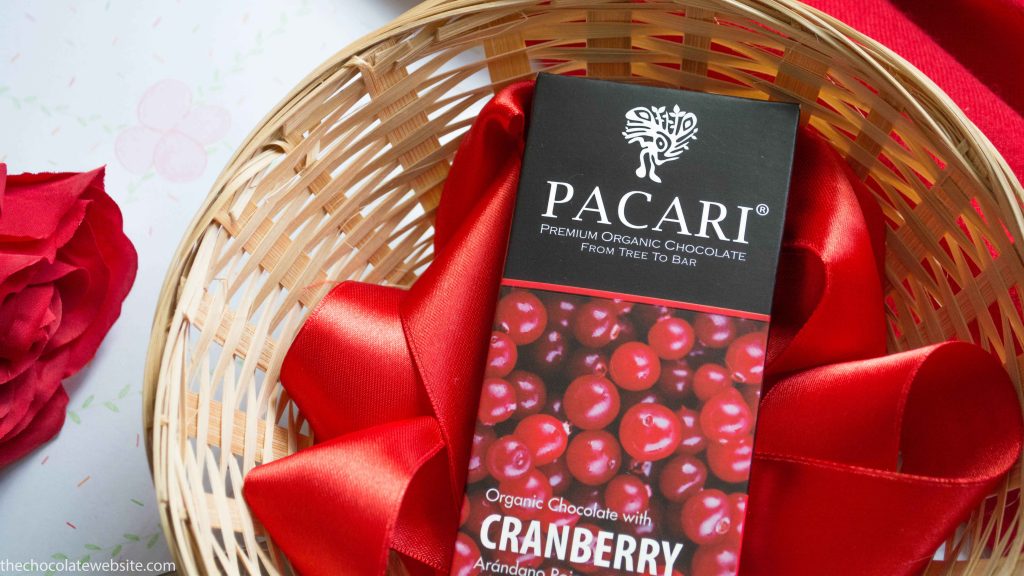 Pacari Chocolate (made in Ecuador) was once again a World Final Winner (in multiple categories!) at the International Chocolate Awards this year.
Their bars seem to be widely popular everywhere (in the U.S. and Europe especially).
The chocolate itself was delicious (yes, I know, I'm going to have to start being more specific than that…2018 is going to involve taking notes while staring at a tasting chart!) but I had a hard time finding many cranberries in my particular bar.  You can never have enough cranberries!
Note: I purchased my Pacari Cranberry bar from an online store called Noje.  While this particular bar is not currently in stock (and their selection is admittedly not as large as other online craft chocolate stores), I am extremely pleased with their shipping policy (shipping is free on orders of $30 or more, while other stores only offer free shipping with orders of $50 or $75 or more) AND the amazing customer service.   My chocolate was wrapped up exactly as requested in order to have the best chance of making the journey unscathed.  Save
Save
Save
Save
Save
Save
Save
Save