Last December, while doing chocolate-related research, I stumbled across a whole new world of chocolate.
Craft chocolate.  Bean to bar chocolate.  Artisanal chocolate.  Small batch chocolate.  There are a lot of names for it, but, suffice it to say, it's not the mass-produced chocolate commonly found on the shelves of grocery stores and convenience stores.  Instead, it is chocolate meticulously made by companies that are so small they sometimes consist of only one to two people, whose mission is not just to provide high-quality chocolate, but also an incredible chocolate experience.  (I could definitely make a hobby out of trying different flavors and collecting packaging…)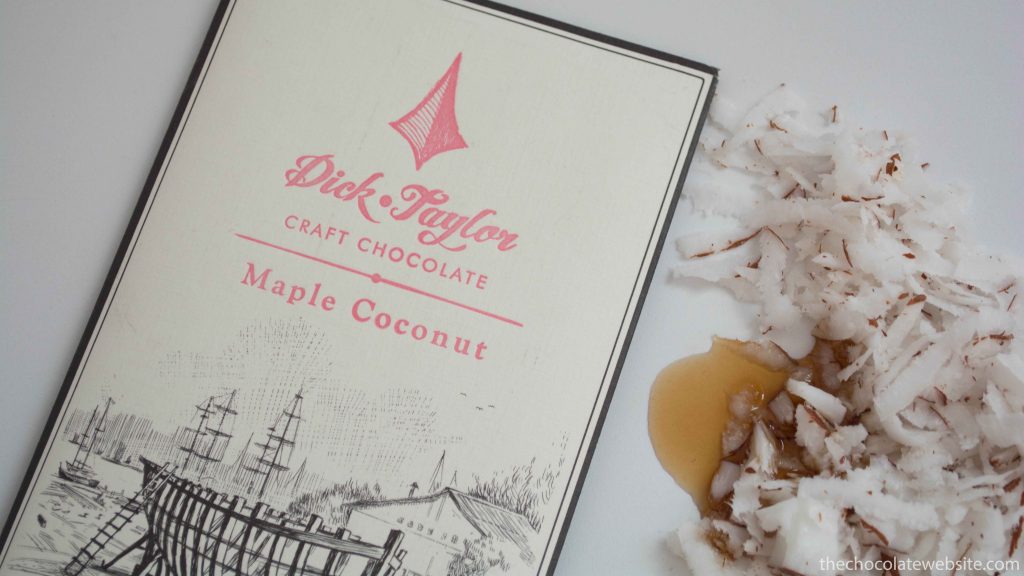 One of the first craft chocolates I happened to run across (online) was Dick Taylor.   The geographical distance between us didn't stop me from admiring the high-quality packaging and the stunning design on the chocolate bars themselves.   The glowing reviews cemented my decision that someday, if the opportunity arose, I was going to make one of those bars mine.
Fast forward to April: There was a little extra room in a package headed my way.  I picked Dick Taylor Maple Coconut.