Today is September 13th.
Today is a Big Day.
And you're thinking…..oooookay.
"It's Wednesday.
It's not a holiday.
Maybe I'm forgetting something?!"
Yes. You are. September 13th happens to be INTERNATIONAL CHOCOLATE DAY.
This is not to be confused with National Chocolate Day (October 28th) or Every-Day-is-Chocolate-Day (Jan 1st – Dec 31st) (yes I made that last one up).
No doubt chocolate lovers around the world have big plans. (I know I do!)
If part of YOUR big plans are trying new chocolates, I've got just the one for you: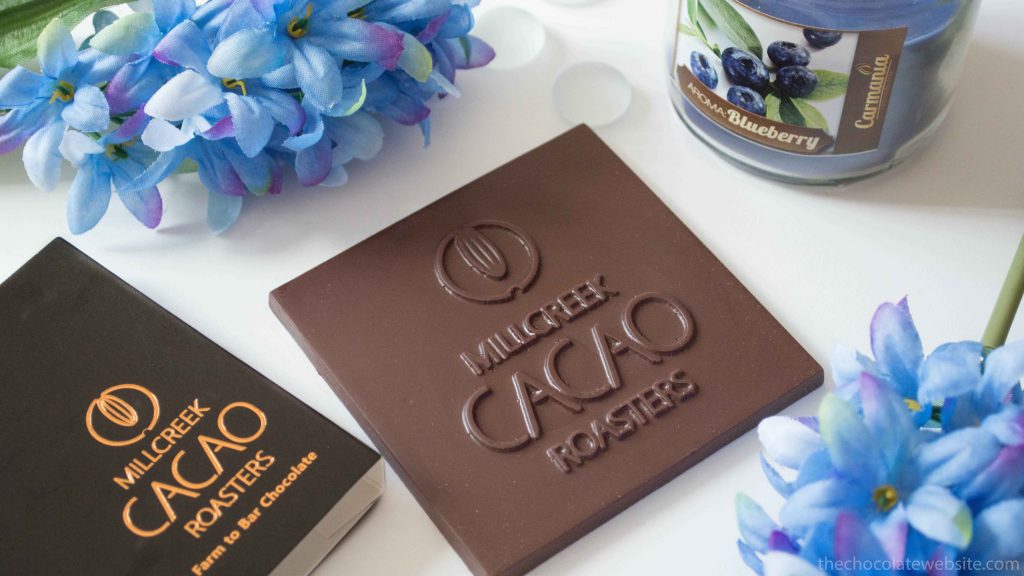 This is Millcreek Cacao Roasters in Blackberry.
If I had to pick one adjective, I'd have to go with superb.
If I could pick a few more, I'd go with fudgy, creamy, fruity, & tangy.
This bar checked all my dark chocolate boxes; not bitter/astringent, very, very well conched (so creamy!), with a little taste of fruit included.
It's made from scratch (ok, fine, bean to bar) (make that FARM to bar) in Utah. To read more, go to: http://www.millcreekcacao.com
It's quite amazing how much craft chocolate is made in Utah.  (I don't really have a list, but as of a few years ago, I'm certain Utah wouldn't have made the list of the top 25 places that I think it would be fun to travel to. Now Utah would rank somewhere in the top 10.)  🙂
Have a great, chocolate-filled day!
Save
Save
Save
Save