How to Strike Gold in 2016
Yes, this is still a site wholly dedicated to chocolate.  And no, I haven't temporarily gone insane and donned wading boots and gotten myself a panning bowl and taken a leave of absence to visit California or the Yukon.  (And, yes, I know I have a very romantic and antiquated view of where actual gold comes from now and how to go about finding it.  I plead the 5th on how many novels I've read that were set in the 1800s.)  But if you're curious about how to strike gold in 2016 when it comes to fine chocolate, look no further than this: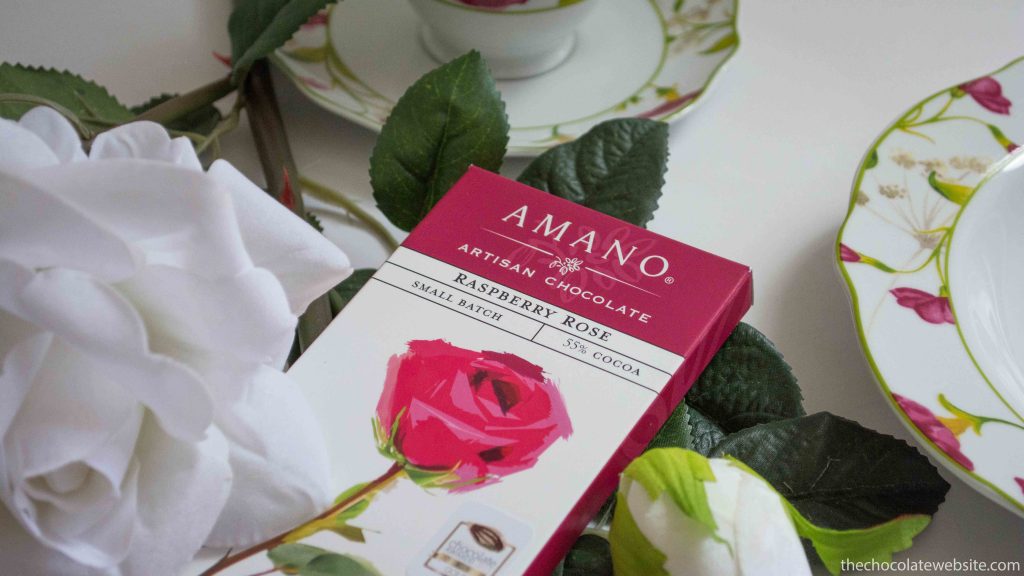 This beauty is Amano Raspberry Rose Dark Chocolate.  But with a predominately pink-and-white wrapper and an ingredient list that doesn't contain any edible gold leaf, you may be wondering, "Where does the gold come in?"
Because of the taste.  And you don't have to take my word for it.  A good many chocolate-loving professionals who know their stuff got together in 2015 for the International Chocolate Awards, an "independent competition recognising excellence in fine chocolate making".  After sampling an incredible amount of chocolate, they had what must be an incredible daunting task of settling on which chocolates win gold.
Their pick for the made-in-the-Americas chocolate bars with inclusions?  Amano Raspberry Rose.  Intrigued by the thought of raspberries and rose being paired together (plus the fact the wrapper was gorgeous, and I wanted to try another internationally recognized chocolate), this bar was my latest splurge.
I hadn't opened it yet when the news broke.  The 2016 International Chocolate Awards winners were announced very recently (it's a yearly thing) and this bar emerged victorious and won gold again.  For the second year in a row.  And that meant I had a two-time gold medal winner AT MY HOUSE, which of course was the first time this had ever happened and made me just a little bit giddy.  That, and eager to see if I agreed with the general consensus.
Oh yeah. It's tangy.  It's fruity.  It's floral.  The addition of sugar crystals give the dark chocolate an unusual yet pleasurable crunch.   The unique combination of raspberry, rose, and sugar gives this chocolate an irresistible-to-me combination that kept me coming back for just a bit more.  And more.  And though I DID share some of it, I found myself being a bit of a hog and not sharing as much as I sometimes do (considering it was a generous 3 ounce bar).  Flowers in food aren't for everyone, but Amano Raspberry Rose was just the right blend of unusual yet amazing for me.
What's that, you say? It would be nice to see pictures of the actual chocolate?  It would be nice to share some with you.  Only this time I'm going to have to refer you elsewhere, namely here, because as I've explained before, by the time any non-local chocolate gets to me, I can no way claim to have award-winning chocolate in the looks department.  Just award winning chocolate in the taste department.
And oh does Amano qualify when it comes to award-winning taste.

Ps.  I haven't tried them yet, but I've heard nothing but good things about other Amano flavors, such as
Cardamom Black Pepper and Dos Rios.
Save