Captivated by Cocoa Runners
After hearing things like "purchased on Cocoa Runners" & "Cocoa Runners has it" over & over again, I took a tiny peek at their website awhile back. The rumors about their fantastic selection of craft chocolate were not at all exaggerated. Still, I all but dismissed Cocoa Runners as being an option for me because they are based in the UK.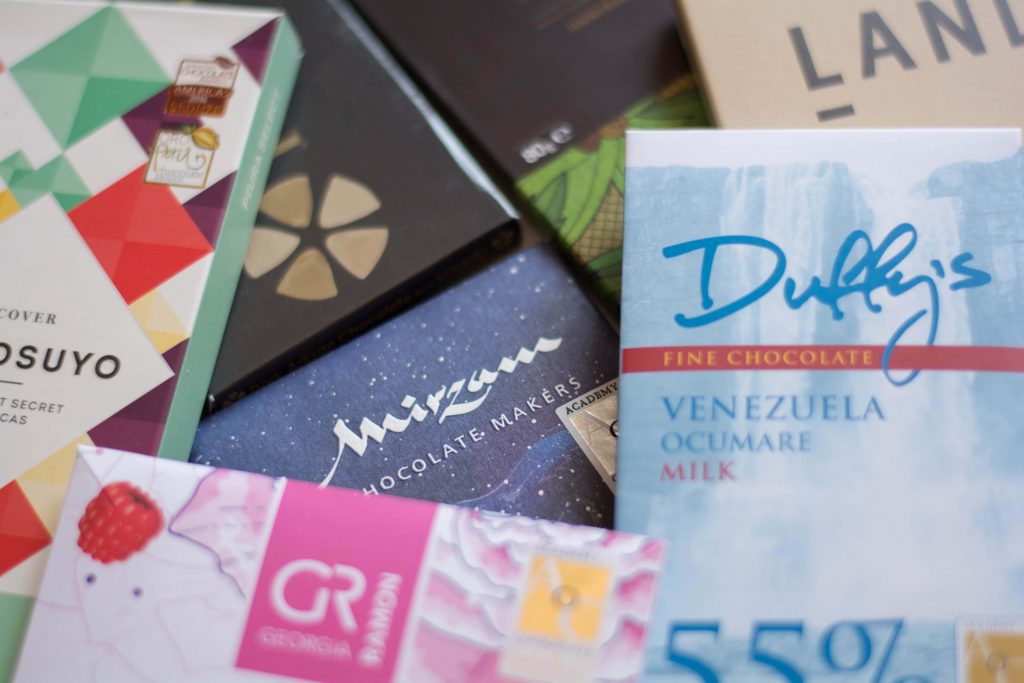 Being in the UK is perfectly lovely, except I'm not anywhere remotely near the UK and all my chocolate has to come through the U.S. for shipping reasons. And last I checked, chocolate still melts in transit if great care isn't taken.
So I purposely didn't spend much time on Cocoa Runners and practically pretended they didn't exist, until one day, quite by accident, it came to my attention that Cocoa Runners was carrying Mirzam chocolate.
I'm actually a little at a loss to explain why I snapped when Mirzam was in stock, although I believe it had more than a little to do with the allure of a chocolate made IN DUBAI and Mirzam's gorgeous mould.
It was time for a proper-look see through the Cocoa Runners website. Let's just say my first dream list had to be *severely* pared down to keep it real! Part of my criteria: Choosing bars from makers that I hadn't tried anything else from before. Also: Choosing bars that weren't (the last I knew) available on the other U.S. sites I purchase from (more on those in a later post).
After deliberating at length for days (whether to even place the order and, if so, which bars would make the cut) I finally decided on the following: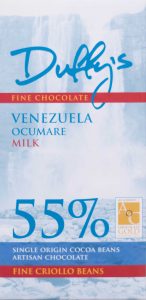 Duffy's Venezuela Ocumare Milk 55%
This bar was an Academy of Chocolate Gold Winner in 2013.
Duffy's keeps popping up here and there as one of the top U.K. chocolate makers.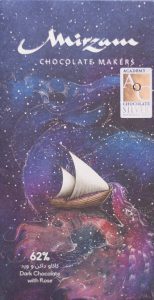 Mirzam Chocolate Makers 62% Dark Chocolate with Rose
I think I already made myself clear on why I picked this one. (Made in Dubai!) (Gorgeous mould!)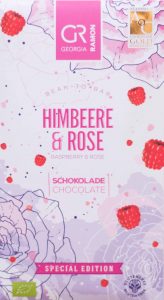 Georgia Ramon Raspberry & Rose
This is a new-to-me maker I just started hearing about.
And I wanted a white chocolate to balance things out (I know quite a few white chocolate lovers).


Solkiki Ecuador Los Rios 69%
Solkiki seems to be very popular in the U.K for their vegan milk chocolate. I came so close to choosing one of their milk chocolate bars but thought dark might have a better chance of making it without melting. (Maybe I'm just being silly thinking dark chocolate melts a tad slower than milk chocolate?!)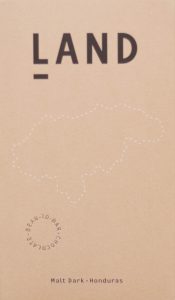 Land Malt Dark Honduras
I picked this due to its simplistic packaging design. I haven't heard much regarding this bar itself.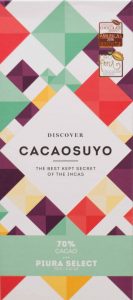 Cacaosuyo Piura Select 70%
Sharon Terenzi (The Chocolate Journalist) often praises Cacaosuyo chocolate; I wanted to try one of their bars for myself!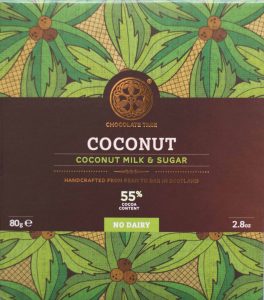 The Chocolate Tree Coconut
Because I haven't yet (that I can recall) tasted a chocolate made in Scotland, and because I love coconut.
Right away I hit a snag by providing the wrong shipping address by mistake, which sent me flying to set up a phone call before Cocoa Runners closed. Thankfully a very nice lady (Emma I think she said her name was) promised to sort it all out and in no time at all my order was on its way (to the correct address).
Then I held my breath for a few weeks as the package made its long journey (involving three continents!) to me.   I was still holding my breath when I opened the package. Too close to a heater, or too long in a delivery truck and I might have ended up with a very expensive lump of Du-Mi-Geo-Sol-La-Ca-Cho chocolate pudding (that's all of the brands mixed together, in case that threw you for a loop).
Thankfully, I'm extremely pleased to report that all the bars look perfect (none of them are misshapen).  I haven't opened any of these bars yet to see exactly how the chocolate fared inside, but at least the outsides are photo-worthy and the insides are still intact enough to taste (and hopefully better than just intact).
My advice for anyone debating on whether to order internationally from Cocoa Runners:
#1. Do it. Their selection is incredible, their customer service is top notch, and Royal Mail is faster than I thought it would be.
#2. Do it in in February. Yes, I know that is really sweet not very nice of me of me to inform you in May!  (If you live in a cool climate not *too* far away from the UK, it would probably be safe to do it almost any time of the year.)