We Interrupt Our Regularly Scheduled Broadcast
Originally, the plan for today was either to tell you about what I put everyone through when sharing my chocolate
(bring a notebook!) or a bright and cheerful chocolate photo I can't wait to share 'cause it makes me HAPPY. But we  interrupt our regularly scheduled broadcast: There was a brazen chocolate thief at my house Saturday.  Or should I say a brazen chocolate chomper?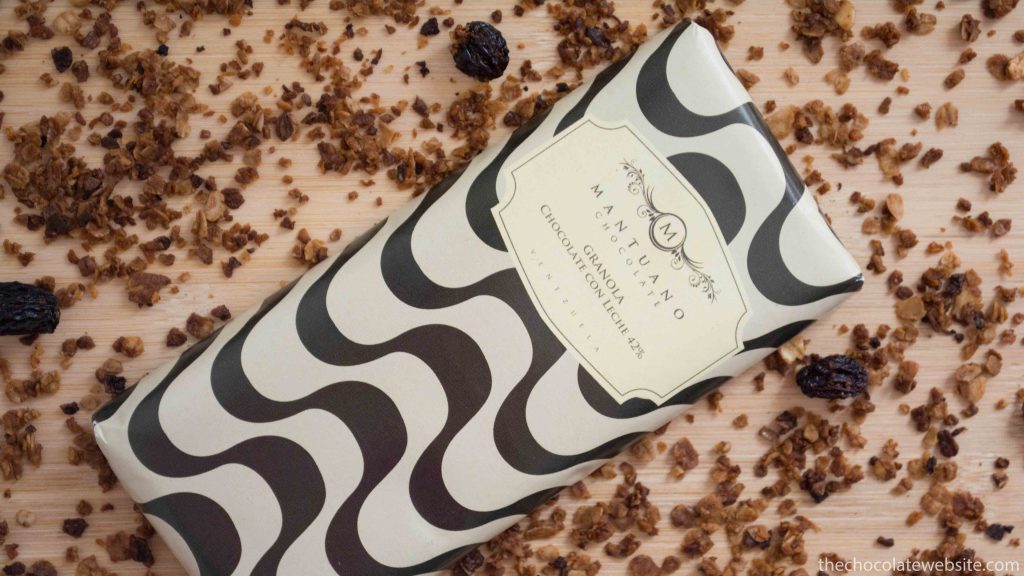 (Mantuano Granola – Artisanal Chocolate made in Venezuela)
It is not very hard to leave chocolate unattended on Saturdays.  (Any other day of the week chocolate is safely secured in MY chocolate drawer, which doesn't even need a KEEP OUT sign because everybody is already well trained to leave it alone.)  (Ri